11/13/2014
Florida: Traffic Camera Firms Beset By Lawsuits
Class action lawsuits seek to end red light camera ticketing in Florida, forcing millions in refunds.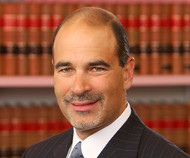 A series of decisions by Florida's second-highest court last month has thrown red light camera programs in the state into a state of disarray. Several jurisdictions, including Palm Beach County and Juno Beach, have suspended issuing tickets after the Court of Appeals ruled that the contracts between cities and counties and for-profit vendors such as American Traffic Solutions (ATS) violate the law.

So far, three federal class action lawsuits have been filed seeking refunds based on the court's finding that a city may not delegate police power to ATS to review and issue red light camera tickets (view ruling). A second ruling struck down the practice of issuing uniform traffic citations to drivers who rented a car (view case).

Last week, Harold Goldberg filed the most recent suit in the US District Court for the Southern District of Florida. It cites the recent appellate decisions as the basis for securing refunds for every vehicle owner who has been ticketed by ATS since July 1, 2010. ATS operates in an estimated 70 Florida towns.

"ATS, acting as a contractor to and agent for various Florida municipalities and counties, under color of state law, violated plaintiffs' right to due process of law under the US Constitution," Goldberg's lawyer, Keith A. Goldbaum, wrote in his complaint. "Although section 316.0083 of the Florida Statutes authorizes the use of red light cameras to enforce violations, its language specifically requires that a TIEO [Traffic Infraction Enforcement Officer] review the alleged violation and issue any NOV [notice of violation] or UTC [uniform traffic citation] arising out of the alleged violation. The statute makes clear that only a TIEO is to review images or video to determine whether a violation has occurred -- there is no carve-out for a vendor to perform a preliminary analysis."

ATS had sent Goldberg a $158 ticket after his car was photographed on July 17, 2011 in Miami-Dade County. He says he is entitled to a refund since the ticket was issued in violation of the law. The lawsuit adds a separate state charge that the "unconscionable acts" of ATS violate Florida's Deceptive and Unfair Trade Practices Act. The suit seeks a permanent injunction to put a halt to ticket issuance to stop the unfair practices and unjust enrichment.

Before any suit can proceed as a class action, a judge must "certify" the class and it must withstand the motion to dismiss that ATS lawyers are expected to file.