12/12/2013
North Carolina Throws Out DUI Case Over Prosecutorial Delay
North Carolina Court of Appeals rules a driver cannot go three years charged with DUI without a trial.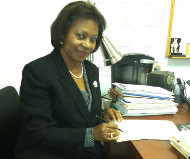 The North Carolina Court of Appeals ruled last week that a motorist charged with serious driving crimes cannot go for more than three years without a trial. It was on June 26, 2010 that Winston-Salem Police Officer Richard Necessary arrested Steven Glenn Bryan on Jonestown Road for driving without a license while under the influence of alcohol (DUI). His car was impounded.

Bryan was prepared to go to trial on his case, but prosecutors consistently delayed. Eight continuances were granted over Bryan's request for a speedy trial. Finally, district court Judge Chester Davis judge became fed up on August 31, 2011 and signaled his intention to dismiss the case. The state appealed, kicking off a series of judicial findings that further slowed the process.

In October 2011, the superior court took the appeal and asked the district court to make additional findings. By February 2012 the findings were made, recommending the case be dismissed because Bryan's constitutional right to a speedy trial was violated. In June 2012, the superior court agreed and told the district court to dismiss the charges. In July, the state appealed that dismissal. Last month, the Court of Appeals said enough was enough.

Under North Carolina law, the state can only make such an appeal if the district attorney certifies to the ruling judge that "the appeal is not taken for the purpose of delay." No such certificate was filed in the case until long after the appeal was made. The three-judge panel rejected the state's argument that this law did not apply.

"The plain language of North Carolina General Statutes Section 15A-1432(e) leaves no doubt as to its requirement that the state must provide a certificate when appealing from a final order of a district court," Judge Wanda Bryant ruled. "Accordingly, the state's argument that the requirement of a certificate applies only to interlocutory orders is overruled."

The panel rejected the belated attempt to comply with the law because doing so would render the requirement meaningless.

"As the burden to demonstrate the right to appeal by following the statutory mandate is on the state, where the state fails to fulfill the statutory requirements, no appeal can be taken, and our court is without jurisdiction over the appeal," Judge Bryant concluded.

A copy of the decision is available in a 140k PDF file at the source link below.