11/27/2013
Second Missouri Court of Appeals Decision Strikes Down Traffic Cameras
Kansas City and red light camera vendor ATS lose a second case before the Missouri Court of Appeals.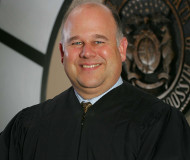 The Missouri Court of Appeals, Western District, on Tuesday agreed with the Eastern District that red light cameras have been used illegally in the state. In a unanimous, 49-page decision, a three-judge panel of the Western District struck down the automated ticketing ordinance in effect in Kansas City because it ignored state law imposing points on all moving violations.

"A municipal ordinance that conflicts with state statute is void," Judge Gary D. Witt wrote for the three-judge panel. "As a matter of law, this (ordinance) unequivocally conflicts with the state statute and is therefore void."

Earlier this month, the full Eastern District court came to the same conclusion in rejecting the ordinance in Ellisville (view ruling), but in several respects the Western District went further in its response to the class action suit accusing Kansas City of colluding with its vendor, American Traffic Solutions (ATS), in a "civil conspiracy" to generate revenue illegally.

The court found "unpersuasive" the city's response that someone who had paid a fine did so voluntarily and therefore lacked standing to challenge the constitutionality of the fine. The appellate court explicitly disagreed with previous decisions in the matter because ATS appears to play a role in prosecuting offenses while financially gaining from findings of guilt. The court singled out the $4 charge ATS imposes for paying the fine online or over the phone.

"There is no statutory authorization for an assessment of a fee or court cost for the $4 convenience fee," Judge Witt noted. "The rule in criminal as in civil cases is that the recovery and allowance of costs rests entirely on statutory authority and that no right to or liability for costs exists in the absence of statutory authorization."

The court left unresolved a number of other questions, including whether motorists' due proces rights were violated, ruling that those questions should return to the trial court for resolution. St. Louis attorney Ryan A. Keane, who filed the class action suit, was pleased by the outcome.

"Today's decision is another win for hardworking Missourians who have been trapped for too long in the web of an unlawful red light camera program operated by ATS and local governments like Kansas City," Keane said. "This Western District appellate decision not only aligns with the Eastern District's recent red light camera decisions, but also goes further in a number of important ways."

In particular, the court took notice of Keane's argument that "ATS had an opinion by Missouri legal counsel prior to the enactment of the ordinance that the ordinance was invalid," which helps show that ATS and Kansas City knowingly violated the law (view 2005 letter from ATS attorney).

A copy of the decision is available in a 300k PDF file at the source link below.