10/31/2012
New Jersey: Traffic Camera Companies Join to Fight Class Action
Redflex and American Traffic Solutions band together to fight New Jersey class action lawsuits in federal court.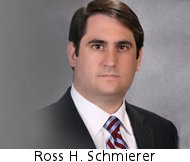 Redflex Traffic Systems and American Traffic Solutions (ATS) have been bitter enemies in the courtroom, spending millions in an attempt to use the law to gain a competitive advantage against one another. They are now looking to team up to defend against eleven class action lawsuits seeking refunds for red light camera tickets issued to New Jersey vehicle owners. The firms joined to ask a federal judge to combine the cases next week. The parties suing ATS and the city of Linden instead want US District Judge Susan D. Wigenton to send the case back to state court.

Sandra DaRocha originally filed her suit in the superior court in July. She argued the city had failed to abide by state law mandating the red light camera systems be inspected and a report filed every six months by the municipal engineer.

"Despite these requirements, Linden failed to comply with the express statutory mandates as implemented by the legislature of the state of New Jersey," DaRocha's attorney, Ross H. Schmierer, argued. "As a result, New Jersey's Department of Transportation suspended Linden from the program. Nevertheless, Linden collected millions of dollars in fines from New Jersey citizens during an almost three year time period. Thus, DaRocha brought this truly local action seeking to right a wrong perpetrated against her fellow citizens of the State of New Jersey."

According to ATS, the program has issued $10.3 million in fines, with 71,000 of the 81,000 tickets mailed to New Jersey residents. DaRocha argues the case belongs in state, not federal court because she seeks only refunds for New Jersey residents who paid illegal fines. State law requires the yellow signal timing for all camera intersections be certified, but Liden was among the twenty-one municipalities that never bothered certifying their systems.

ATS responded by arguing those who paid their citations did so voluntarily and were not, therefore, entitled to refunds. The firm added that it was not responsible for any certifications.

"Awarding plaintiff and/or others alleged to be putative class members the relief sought in the complaint would violate ATS and Violationinfo's right to due process under the United States Constitution," ATS attorney Benjamin C. Caldwell wrote. "The New Jersey Department of Transportation, which was the administrative agency who initiated and administered the red light camera pilot program, expressly approved Linden's application. At all times, ATS and Violationinfo relied in good faith on the New Jersey Department of Transportation's interpretation of the red light camera pilot program statute, including the promulgation and regulation thereof."