10/23/2012
ATS Sues Traffic Camera Competitor Over Patent Infringement
American Traffic Systems takes to the courts to eliminate B and W Sensors from competition to win Chicago, Illinois speed camera contract.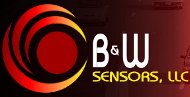 American Traffic Solutions (ATS) once again is using the courts to take on a competitor. On Thursday, the speed camera firm asked the US District Court for the Eastern District of Texas to enjoin B&W Sensors, a small, Missouri-based photo ticketing company, from using a video-based speed camera technology that ATS claims infringes on its newly granted patents.

ATS filed the lawsuit after its main rival, Redflex Traffic Systems of Australia, was kicked out of the competition to land a contract to provide 300 speed cameras to Chicago, Illinois last week. Knocking off another competitor would give ATS an edge in landing the nation's largest photo ticketing contract. ATS does not believe B&W has what it takes to run a program as large as the Windy City's.

"B&W is a relative newcomer to the automated traffic enforcement market, with an unproven track record, and does not appear to have invested the proper resources and engineering in developing and implementing video speed detection (VSD) technology," ATS co-founder Adam Tuton said in a deposition. "B&W uses its infringing VSD, known as Multiple Vehicle Speed Tracking System (MVST), to target and capture business from multiple, long-term customers, including entities that are ATS customers."

B&W has used this technology to grab contracts with Memphis, Tennessee and four Missouri towns: St. Ann, Country Club Hills, Moline Acres and Sugar Creek. ATS, however, has the US Patent and Trademark Office on its side. The agency granted ATS two patents on video speed detection earlier this year. Both B&W and ATS claim to have invented video speed detection, though the basic technology of making time-distance speed calculations from photographs to measure the speed of automobiles was invented in 1901. ATS called the B&W systems "inferior knock-off goods" and criticized the firm's high-profile failures in the Show Me State.

"B&W shut down significant portions of Interstate 170 in Missouri in order to install its MVST system," Tuton said. "Unfortunately, B&W failed to obtain the necessary permits from the Missouri Department of Transportation, which let to an unauthorized highway closure, traffic jam and public outcry... Such actions by B&W have resulted in public condemnation of speed camera technology."

In 2010, ATS filed suit against Redflex over the Australian firm's illegal use of uncertified radar equipment, only to lose in what the trial judge called "an extraordinarily weak case." Redflex said it cost a $3.7 million to defend against the ATS lawsuit.