10/16/2012
Maryland Town Defends Practice of Forging Signature on Speed Camera Tickets
Riverdale Park, Maryland argues it does not need to refund speed camera tickets issued with a forged signature.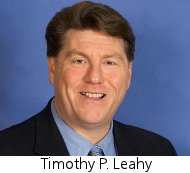 Riverdale Park, Maryland refuses to back down in the face of a class action lawsuit challenging the town to refund citations bearing the forged signature of a police officer. Between February 17, 2011 and April 3, 2011, citations were issued bearing the signature of Police Corporal Clayton Alford, even though Alford was on medical leave on those dates and could not have signed the tickets, as required under state law. Attorney Timothy P. Leahy, who filed the class action suit, blasted the town's conduct in papers filed with the Prince George's County Circuit Court on Monday.

"As far as I know no one has been fired and no charges have brought against anyone from Riverdale Park," Leahy told TheNewspaper. "It looks like Riverdale Park believes it can forge an officer's signature and there be no consequences."

Judge John Paul Davey will decide whether to honor the town's request that the suit be summarily dismissed. Riverdale Park's lawyer, Kevin Karpinsky, argued the town cannot be sued for violating the state's speed camera statute, under the precedent set by Maryland's highest court in August (view ruling). The town's court filing did not deny that the citation signatures were forged. Instead, it denied any member of the public could challenge a citation for such a violation of state law.

"Because there is no such duty creating an express or implied private cause of action for plaintiffs' claim against defendant, under Section 21-809 or otherwise, plaintiffs' tort claims must be dismissed," Karpinsky wrote. "In the absence of a statutory directive, the Maryland courts have uniformly held that it is not appropriate to expand a statute to include remedies that were not specified."

The town also argued that the plaintiffs, who live in College Park and Lanham could not file a "taxpayer lawsuit" because they were "neither a taxpayer nor a landowner" in Riverdale Park. The town insisted the lawsuit had to first be filed in district, not circuit, court.

Leahy countered that the Court of Appeals speed camera ruling specifically stated violations of the state camera statute could be treated separately from consideration of individual tickets.

"That petitioners did not litigate their Section 21-809(j) claim in the district court is not fatal at the threshold, in and of itself, to the present claim," the high court ruled.

Moreover, Leahy pointed out that Corporal Alford only came forward in August, so the ticket recipients were not aware of Riverdale Park's unlawful conduct in time to file a timely challenge in district court. Unlike Riverdale Park, the town of Brentwood refunded fines it illegally issued between June 24, 2010 and July 13, 2010 after learning citations were signed by someone who was not a police officer. Leahy also seeks to have the for-profit vendor in charge of the program held liable.

"Optotraffic's failure to reject citations it knew contain a forged signature of a police officer means they are a direct participant in the fraud committed on the plaintiffs as well as a conspirator," Leahy wrote.