7/3/2012
California: Red Light Camera Companies Cut Desperate Deals
Red light camera company offers cut rate deals to city in a desperate bid to keep program alive.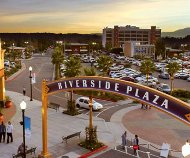 Dozens of California cities have decided to end their red light camera programs, and the industry is feeling the pinch. Redflex Traffic Systems currently runs automated ticketing programs in 68 jurisdictions, but that number could drop to 67 as early as next week if the Riverside city council decides to follow Los Angeles in deciding cameras are no longer worthwhile. The company is promising to slash its prices to keep the program alive.

The Riverside council's public safety committee raised the alarm at Redflex last month when it recommended to the city council that the photo ticketing be stopped because it is too expensive. The program lost its financial viability after the California Department of Transportation decided not to renew permits at the city's most profitable locations on the grounds they were not needed for legitimate safety purposes. With high-volume, state-controlled roadways off the table, Riverside has no replacement intersections that would be profitable. According to city documents, Riverside would have to pay $611,000 to subsidize the camera program, were it to continue.

Redflex has agreed to meet the city in the middle by offering a $300,000 break on the cost of photo ticketing -- $25,000 per month -- and relocating five cameras at no extra cost. Riverside would still lose $311,000 under this scenario.

As noted by HighwayRobbery.net, which covers photo ticketing in the Golden State, the prices cities pay Redflex on a per-intersection basis can vary widely. The Australian company charges Victorville $6000 for each intersection it controls, and Riverside is not far behind at $5400 per intersection -- one of the highest amounts in the state. Other jurisdictions have negotiated far more favorable deals. Bakersfield pays just $3133 per intersection, and Davis pays $2500. Among the cheapest are Ventura at $1800 and Del Mar at $1500, with most of the cut-rate contracts signed in renegotiations of lapsed agreements.

Redflex competitor American Traffic Solutions (ATS) has had much better luck at convincing politicians to continue camera programs. In Murrieta, ATS actually convinced city leaders to go along with an 11 percent increase from $4850 per month to $5395 per month. Over a course of a five-year contract, Murrieta would pay an additional $98,100. The same increase in a city the size of Riverside would cost an additional $1 million.

The cities that have recently decided red light cameras were no longer worthwhile include Emeryville, Yuba City, Glendale, Gardena, Grand Terrace, Loma Linda and Whittier, Los Angeles, Moreno Valley, Pasadena, Rocklin, San Carlos, Union City, Yucaipa and Costa Mesa. Berkeley, Burlingame, Cupertino, Compton, El Monte, Fairfield, Fresno, Fullerton, Indian Wells, Irvine, Maywood, Montclair, Paramount, Rancho Cucamonga, Redlands, Roseville, San Jose (photo radar), Santa Fe Springs, Santa Maria, Santa Rosa, and Upland have also canceled their contracts.

Redflex stock currently trades at just $2 per share on the Australian Securities Exchange.