6/25/2012
Florida: Analysis Disproves Red Light Camera Program Claims
Examination of accident data show St. Petersburg, Florida red light cameras failed to reduce accidents.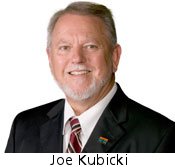 A retired Florida state trooper released a report Friday meant to keep St. Petersburg honest on the subject of red light cameras. Paul Henry, who spent 25 years in law enforcement and reached the rank of lieutenant in the Florida Highway Patrol, was outraged when he saw the city's transportation director, Joe Kubicki, claim the recently activated photo ticketing program was responsible for a 60 percent reduction in "red-light related" crashes.

"The director's statement included that the data his department utilized was an average of three years prior to camera use compared to six months after camera use," Henry wrote in his analysis. "While I am not a statistician, others have pointed out that is an invalid means of comparing data, as the periods must be equal in length for a proper assessment, so the statement is flawed from the start."

Henry obtained the full crash reports at each of the ten intersections where the private vendor American Traffic Solutions issues automated citations. He checked Kubicki's statement against the city's own methodology. Henry examined the six-month period after the cameras were activated in November 2011 to the same November to April period in each of the three preceding years.

In the "before" period, there were a total of 6, 12 and 10 accidents in 2008, 2009 and 2010 respectively -- for an overall average of 9.3. After the cameras were activated, there were ten crashes total. At five intersections, accidents increased. At four intersections, they decreased. The remaining intersection stayed the same.

"Utilizing the data from the city, there is no way to arrive at a 60 percent reduction in crashes caused by red light running," Henry concluded. "However, the director did not say crashes caused by red light running, he used the term 'red-light related' crashes. This parsing of words is of little relevance in light of the factual data obtained and analyzed. The statement of any reduction cannot be supported with the data available, which shows the average increased post-camera by 7 percent."

A copy of the analysis is available in a 100k PDF file at the source link below. View Henry's red light camera information page.