6/12/2012
Tennessee Judge Turns Back Right Turn Challenge
Judge rejects traffic camera attempt to overturn Tennessee law prohibiting photo tickets for right turn on red violations.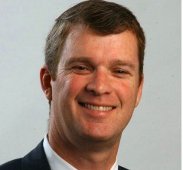 Red light camera companies failed May 30 to overturn Tennessee's law banning automated tickets for turning right on a red light. Knox County Chancellor Michael W. Moyers summarily rejected the attempt by American Traffic Solutions (ATS) and Redflex Traffic Systems of Australia to sue Knoxville and the town of Farragut as a means of challenging the constitutionality of the law known as Public Chapter 425, enacted last July.

"A traffic enforcement camera system may be used to issue a traffic citation for an unlawful right turn on a red signal at an intersection that is clearly marked by a 'No Turn on Red' sign erected by the responsible municipal or county government in the interest of traffic safety," Public Chapter 425 states. "Any other traffic citation for failure to make a complete stop at a red signal before making a permitted right turn as provided by Section 55-8-110(a)(3)(A) that is based solely upon evidence obtained from an unmanned traffic enforcement camera shall be deemed invalid."

The companies contend this law breaks the contract they signed with municipalities. In an affidavit, John P. Goldsberry, the chief financial officer for ATS, explained that up to 50 percent of the company's monthly revenue comes from right-turn citations. Both Redflex and ATS want to see that critical source of income restored. Moyers suggested their argument undermines the stated purpose of the camera program.

"Inherent in the plaintiffs' argument that Chapter 425 has impinged upon plaintiffs' vested right to receive a predictable revenue stream, is an assumption that the placement and operation of the automated traffic cameras at issue has not had and will not have a significant impact upon motorists' actual behavior, bolstering the attorney general's argument that Chapter 425 was enacted in part because of the legislature's conclusion that the use of traffic cameras to regulate illegal right turns is a measure directed more toward revenue generation than enhancing traffic safety," Moyers wrote.

The camera companies also cited various statements from individual lawmakers that claimed the legislation was never intended to affect cities with existing contracts. Moyers rejected that line of reasoning as well.

"This court finds nothing remotely ambiguous or vague about Public Chapter 425," Moyers wrote. "This being the case, under the ruling of BellSouth it is inappropriate and unnecessary for this court to review or rely upon the legislative history to provide for the plaintiffs the 'grandfather clause' they seek to impose upon the statute. The legislature was free to include such language within the bill; it chose not to do so. The failure to include such language does not render the bill vague or ambiguous."

A copy of the decision is available in a 175k PDF file at the source link below.