1/16/2012
Iowa Constitutional Amendment Would Outlaw Traffic Cameras
State lawmaker wants Iowa voters to amend constitution to ban the use of photo enforcement.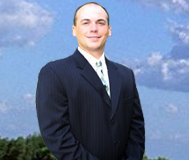 Lawmakers in Iowa are kicking off the new year with a serious attempt to end the use of red light cameras and speed cameras in the state. A half-dozen cities use the devices even though the legislature did not grant local jurisdictions the authority to allow for-profit companies to issue traffic tickets through the mail. Instead, the Iowa Supreme Court in 2008 declared such systems could be used (view ruling).

To undo that ruling, state Representative Jeremy Taylor (R-Sioux City) on Wednesday introduced what would be the country's first-ever state constitutional ban on the use of cameras. The measure would have to be enacted by two consecutive sessions of the legislature before being placed on the ballot for the approval of a majority of Iowa voters.

"Automated traffic law enforcement systems shall not be used to enforce the provisions of law relating to traffic on the public roads of the state," House Joint Resolution 2003 states. "For purposes of this section, 'automated traffic law enforcement system' means a device with one or more sensors working in conjunction with an official traffic control device or signal or a speed measuring device to produce recorded images of vehicles being operated in violation of traffic or speed laws.

Taylor has the support of Governor Terry Branstad (R), who blasted the use of cameras at a Sioux City Rotary Club meeting Thursday. While taking questions from the audience, Branstad said it was "wrong" for Sioux City to borrow against future red light camera revenue and that he saw a problem with not allowing vehicle owners to face their accuser. Though the governor plays no role in the process of amending the state constitution, his position could create a hurdle for legislation passed by the House last year that authorizes cameras with $50 red light camera tickets and photo radar tickets of up to $625 each.

In 2010, red light cameras operating in five Iowa cities issued 56,312 tickets worth $5,475,092. The Dutch company Gatso and the Australian company Redflex Traffic Systems also issued a total of 87,828 speed camera tickets in the cities of Cedar Rapids and Davenport. The foreign companies each pocketed about 40 percent of the amount of revenue generated by the program.

To get around this, some state lawmakers introduced proposals to reduce the financial incentive for cities to set up automated ticketing programs. House File 612 requires "one hundred percent of the fines collected" be spent on road construction or maintenance. House File 105 requires camera revenue be directed to lowering property taxes.

A copy of the proposed constitutional amendment is available in a 40k PDF file at the source link below.