12/1/2011
Florida Appeals Court Sides with Red Light Cameras
Divided three-judge appellate panel in Florida upholds the unauthorized use of red light cameras.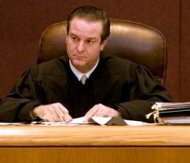 The Florida legislature's authorization of red light cameras last year was superfluous, a divided state Court of Appeals panel ruled yesterday. The majority sided with the city of Aventura in overturning a Miami-Dade County Circuit Court decision from last year that found Aventura had jumped the gun by giving American Traffic Solutions (ATS) a green light to mail out automated tickets without waiting for the state's permission.

Florida law does not allow a city to adopt an ordinance in conflict with a state statute. The majority argued a provision requiring traffic officers only to issue traffic tickets for violations they personally observed is not in conflict because the same officers can "observe" the infraction on video under the Aventura photo ticketing ordinance.

"The ordinance allows for a traffic control infraction review officer, who although sharing the qualifications of the type of officer referenced in section 316.640(5)(a), is instead appointed by the city pursuant to the ordinance and for the distinct purposes of viewing recorded images and issuing corresponding citations in accordance with the ordinance," Judge Angel A. Cortinas wrote for the majority. "Accordingly, we find the trial court erred in its determination that section 48-26 allowed the cameras to serve as the sole basis for issuing a notice of violation in direct conflict with section 316.007, Florida Statutes."

The majority also noted that the state legislature authorized the use of red light cameras in 2010, without mentioning that lawmakers specifically rejected attempts to include retroactive language legitimizing camera programs that started before 2010.

Judge Leslie B. Rothenberg disagreed with her two colleagues with a dissent that noted the state specifically abolished municipal courts. She argued Aventura created a different standard of proof and liability for red light violations with penalties conflicting with those set by the legislature. The state punishes the driver with a $60 fine, but the city goes after the vehicle owner with a fine of up to $500. These standards are judged by a Aventura's own special master, not through a judicial officer established by the legislature.

"The city is essentially utilizing the state's uniform traffic control devices (traffic lights), approved and regulated by the state for enforcement of the state's uniform traffic control laws, to punish violators through the city's own enforcement program and to pocket the revenues it collects for its own benefit," Rothenberg wrote in her dissent. "This is exactly the sort of inconsistent application of traffic laws and traffic penalties the people and legislature of this state sought to preclude by abolishing all of the municipal courts and enacting a uniform statewide traffic control system."

A copy of the decision is available in a 140k PDF file at the source link below.