12/7/2009
Texas: Judge Ignores November Vote On Anti-Camera Initiative
Activist judge sides with traffic camera company over the voters of College Station, Texas in referendum dispute.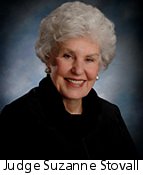 A Brazos County, Texas District Court visiting judge on Thursday overturned the results of the anti-red light camera ballot measure in the city of College Station. Judge Suzanne Stovall ruled in favor of American Traffic Solutions (ATS) which had used a front group to challenge the results of the November 3 election in which a majority of voters chose the option listed on the ballot as, "For Ordinance bans cameras." Despite the clear wording, Stovall interpreted the measure as something different.

"The court is of the opinion that the effect of the proposed ordinance would operate to repeal a previously enacted and enforced city ordinance, and thus should have been classified as a referendum petition," Stovall wrote. "Inasmuch as Section 84 of the College Station City Charter imposed an obligation upon the citizens to submit a referendum petition within twenty days of enactment of City Ordinance 3017, the citizens of the city of College Station submitted the petition outside of the statutorily required time frame."

City officials were technically defendants in the suit, but they had no interest in winning. The city attorney helped arrange this outcome by producing an "agreed statement of facts" with the ATS-funded law firm that presented the situation in such a way that Stovall saw little argument against overruling a public vote.

While the decision may have no immediate practical impact, it does hold important implications for future initiative efforts. On November 16, College Station officials conceded to the public will by terminating its contract with ATS. However, not having the camera ban enacted by the voters on the books will allow a traffic camera vendor to come back and install cameras in the future without having to seek public approval. The concern is not merely theoretical. In 1991, the residents of Peoria, Arizona insisted by a 2-to-1 margin on sending ATS packing (at the time, the company operated under a different name). Two years ago, however, Peoria's city council decided to ignore the referendum vote and allow an Australian company to operate red light cameras in the city without prior public approval.

College Station residents have set up a Facebook group to draw attention to the issue entitled, "Missing: Ordinance to ban red light cameras in College Station, Texas."

Although Stovall's term as a judge ends at the end of next year, she has not declared whether she intends to stand for re-election. Stovall had a say in the election held in College Station, but College Station voters will have no say in re-electing or replacing Stovall since she was brought in to hear the case from Montgomery County.

View a copy of Stovall's decision in a 150k PDF file at the source link below.