2/17/2009
Montana Legislature Considers Red Light Camera Ban
Montana state lawmaker seeks to outlaw red light cameras.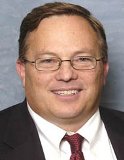 The Montana state House Transportation Committee yesterday held a hearing on legislation designed to thwart municipal attempts to install red light cameras. The city of Bozeman had hoped to have its automated ticketing machines operational by May, but state Representative Bill Nooney (R-Missoula) wants to cut the program off before it can begin.

"An automated enforcement system designed to detect traffic violations that is attached to a traffic control device may not be used to enforce traffic laws," House Bill 531 states.

The Bozeman City Commission voted 4-1 last October to enter into a multimillion dollar agreement with an Australian firm, Redflex Traffic Systems, to set up cameras at six intersections. Under the deal, Redflex would pay for the right to issue the $135 citations in the city's name. These tickets would go to drivers who make right-hand turns on red, slide through an icy intersection during the winter and who enter an intersection a fraction of a second after the light turns red.

After a number of independent studies began to show that the devices fail to deliver the promised safety benefit, some states moved to ban their use (view studies). Mississippi's state House voted nearly unanimously last week to ban photo ticketing. Alaska, Arkansas, Minnesota, Nebraska, Nevada, Utah, West Virginia and Wisconsin banned automated citations either through judicial or legislative action. In other cases, the public has taken matters into its own hands. Cincinnati and Steubenville, Ohio recently voted to ban speed and red light cameras. Between 1991 and 1997, voters also turned out in Batavia, Illinois; Peoria, Arizona and Anchorage, Alaska to reject photo radar.