2/28/2007
Texas: City Depended on Red Light Camera Revenue Before Installation
A stalled red light camera has caused a budget crisis in Lubbock, Texas.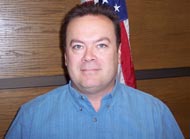 City officials in Lubbock, Texas ordered a freeze on all new hiring for government departments -- including police and fire -- because of a budget shortfall caused by red light cameras. The city had been counting on using the devices to produce $1.5 million in revenue, but last week it was forced to delay the program. KCBD television had exposed the short yellow timing at proposed camera intersections and forced officials to agree to extend the duration of yellow lights. Re-timed traffic lights would not produce the expected number of tickets.

"It is all about money," City Councilman John Leonard explained to KCBD. "From the first week in office between the new mayor and myself discussions were initiated on how much revenue would red light cams bring. It wasn't until we tried to sell the idea to the public that we started talking about public safety."

Lubbock currently has 2000 employees and 60 vacancies. The police department, for example, had hoped to add additional police officers but will be unable to do so until the freeze is lifted.