11/22/2005
UK Selling Personal Information About Motorists
Private parking lot owners are making millions from confidential information on motorists sold by the UK government.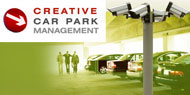 Some 157 companies have purchased access to the government database containing personal information on the UK's thirty million drivers. The UK Driver and Vehicle Licensing Agency sells each file for £2.50 to parking lot operators who just need to supply a license plate number with their payment. An unnoticed provision in a bill that passed through parliament in 2002 legalized the practice.

One parking lot company, Creative Car Park Management, uses the information to generate automated photo parking tickets. Anyone the company claims has overstayed in a lot is mailed, weeks later, a letter demanding triple the amount of an ordinary parking ticket -- £170 (US $290). The letters threaten court action if payment is not made.

Creative Car Park Management is managed by one man, Gary Wayne, who doesn't charge shopping centers and other businesses for his parking lot services. Instead, the hefty fines issued to motorists ensures a steady stream of profit for the company.

"To impose an excess stay charge of £170 seems to me to be wildly excessive," said Member of Parliament Norman Baker. "To then charge people this fee when they appear not to have fallen foul of the two-and-a-half hour rule suggests incompetence at best. Because of the concern that has been expressed to me from a number of quarters... particularly in relation to the improper use of penalty charges, I am asking the police to investigate this matter."