Article from: www.thenewspaper.com/news/10/1075.asp


4/14/2006
Steubenville, Ohio Judge Rewards Traffic Attorney
Steubenville, Ohio judge forces city to pay traffic attorney who beat the city speed camera program.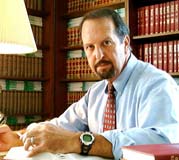 The traffic attorney who beat the the city of Steubenville, Ohio in court over speed camera tickets will receive 20 percent of the final settlement, according to a ruling Wednesday by Jefferson County, Ohio Court of Common Pleas Judge David E. Henderson. About 3,000 people had paid speed camera fines that the court deemed unlawful last month. Unless the city wins a reversal of the case on appeal, each ticket recipient will be given the option of accepting a refund check from the city for $68, or not taking part in the settlement.

"Of course, anyone who wants to opt out of the class action and seek their own remedy may do so, but the fee for hiring your own private attorney -- even for only one hour of work -- would likely exceed the amount of the ticket itself," the winning attorney, Gary M. Stern, explained.

The award represents the amount of time, legal fees, and other expenses he has accumulated in fighting the city. Stern filed the class action lawsuit in November after his wife was mailed a pair of speeding tickets. She was not driving the vehicle at the time of the alleged offense. Stern charged that the city failed to follow the terms of its own ordinance which required fourteen days of advance notice before installing the cameras. A separate case against speed cameras is underway in the city of Girard.