4/24/2020
Federal Appeals Court Hears Case About Excessive Red Light Camera Fees
Eleventh Circuit US Court of Appeals hears oral arguments in $29 million case over Florida red light camera fees.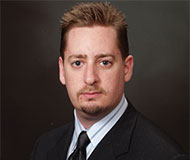 The current pandemic did not stop the Eleventh Circuit US Court of Appeals from moving forward on Wednesday on the question of whether American Traffic Solutions (ATS, now known as Verra Mobility) has been illegally collecting surcharges on red light camera tickets in Florida. A three-judge panel heard from lawyers who filed a class action suit against the Arizona-based camera vendor, whose lawyers insisted the company has done nothing wrong.

"It is axiomatic that a city cannot assign government powers to another that the city itself doesn't possess," motorists' attorney Bret L. Lusskin told the court on Wednesday. "This case is about the city of North Miami Beach assigning powers to American Traffic Solutions that the city never had to begin with."

Lusskin argued that ATS is acting as an agent of the government and therefore cannot collect fines that the state legislature said local governments may not collect. Most Florida photo fines are $158, but ATS collects a five percent "convenience fee" for fees paid by credit card. Since three out of four motorists who pay their tickets do so online or over the phone, the lawyers estimate ATS has collected 3.7 million such fees in the past five years, worth $29 million. The suit demands the money be refunded.

The three-judge panel questioned Lusskin, asking whether the prohibition of extra traffic fees actually applies to photo tickets, as a lower court judge found ATS violated the spirt, but not the letter, of the law.

"An American Traffic Solutions extra charge, which is just an arbitrary, profit-driven charge, doesn't satisfy the exception [in the statute] and is prohibited," Lusskin responded. "The purpose of the statute is to ultimately to prevent drivers from being ripped off. It's to prevent kickbacks to companies that have inserted themselves between the city and the driver to extract extra money."

Judge Robin Rosenbaum asked ATS lawyer Joseph Lang whether it would be legal for the company to charge a $1000 convenience fee for paying a ticket online.

"I think that would be okay as long as the violator has the option to pay," Lang answered. "This is not a mandatory way to pay... They can drop a check in the mail for $158 and not pay the fee."

Lang had no answer when the judge asked what happens to individuals who do not have checking accounts, other than "possibly" using money orders. The company does not allow payment by cash.