5/30/2019
Pennsylvania: Complaint Documents Red Light Camera Mismanagement
Whistleblower complaint alleges Conduent-Xerox rigged the bidding for the red light camera contract despite shoddy performance. Part 2 of 2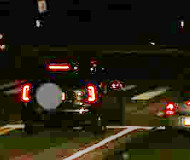 Innocent motorists have been receiving red light camera tickets in Philadelphia, Pennsylvania, according to the city official who used to oversee the program. Andrew J. Dankanich, former red light camera program manager for the Philadelphia Parking Authority (PPA), is suing the agency for terminating him after he blew the whistle (see part one of this story). On Monday, Dankanich posted evidence on his Facebook page that motorists are being wrongly cited.

"This is one of many that I assisted in beating a red light camera violation that was issued in error," Dankanich wrote. "But as a citizen you have no idea what's a good violation compared to a bad violation. Going by PPA guidelines, the vehicle's front tires need to be before, or on, the stop bar in the first image. If it isn't, then there is no violation."

According to the legal complaint Dankanich and his lawyers drafted, such errors are common because Conduent uses radar sensors to determine whether a car, based on its speed, entered an intersection on a red light. According to the former program supervisor, the system was fooled any time someone hit the gas just before entering the intersection.

"When vehicles increased speed, defendant Xerox/Conduent's system took the resulting Frame A photographs too late for a ticket to be issued, as the vehicle was not photographed before the stop-bar," Dankanich attorney Andrew B. Austin wrote. "While Defendant Xerox/Conduent's technology struggled to capture actual violations of red lights, a major problem with the technology was that it captured an inordinate number of events that were not violations -- including non-violations where the vehicle stopped in response to the red light, but also pedestrians in wheelchairs, bicyclists, triggering multiple times for a single vehicle, or photographs too dark to see anything."

The bogus violations created a huge workload for the PPA personnel who were supposed to double-check to ensure only legitimate violations were dropped in the mail by the private contractors.

"Since defendant Xerox/Conduent's local staff could not keep up, they began to outsource a great deal of work to a Xerox facility in Ciudad Juarez, Mexico, which was a direct violation of a contract term requiring all work be performed at 'prevailing wages for the industry and trade,'" Austin wrote.

The whistleblower lawsuit alleges that PPA also rigged a city audit to make it appear as if the red light cameras functioned better than they actually did. A test was set up where four cars would run red lights under varying circumstances to measure the system's response. Before the test, Conduent employees "tuned" the cameras at all of the test intersections. The vendor would not allow auditors to check performance at sites that did not receive the special maintenance. The auditor secretly tested at other intersections anyway and confirmed the accuracy rate was one-fourth of what was promised. No further action was taken.

Dankanich was told that, under the contract, the penalty for non-compliance was $127 per day for each camera. He generated a significant amount of internal friction when he decided to withhold this amount from the vendor. Then Dankanich and PPA quality assurance officer Nicholas A. Marrandino reviewed the contract themselves and found the penalty was actually $75 per hour -- adding up to $2.4 million in penalties from the beginning of the contract. An internal audit in 2015 found this was an underestimate and the true penalty amount was $25 million. Then-PPA executive director Vincent J. Fenerty Jr rejected the idea of collecting the payment.

When the photo ticketing contract came up for renewal in 2017, Fenerty was gone. A committee set up to review contract bids for PPA agreed that Conduent had failed to meet the minimum performance requirements. Instead of dropping Conduent, the PPA leadership decided to get rid of Dankanich. At a 2016 Christmas party, Fenerty had a conversation with Marrandino.

"The only thing you have left to do [at the Parking Authority] is have Dank terminated," Fenerty reportedly said.

Marrandino resisted and was himself forced to retire in July 2017. Conduent won the five-year renewal in September 2017. Marrandino and Dankanich allege the facts prove they were fired for blowing the whistle. They are seeking reinstatement with back pay.