10/30/2018
Redflex: More Red Light Camera Red Ink
Redflex has lost $81.4 million since top managers were caught bribing public officials.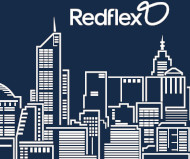 Redflex Traffic Systems has not turned a profit for five consecutive years after being caught at the center of a corruption scandal. The Australian operator of red light cameras and speed cameras informed investors on Wednesday that losses amounted to $12.1 million for fiscal 2018, reflecting a 12 percent drop in revenue from the previous year. Redflex Chairman Adam Gray reassured the Australian Securities Exchange that boosting profit remained the company's top priority.

"At this same meeting last year we outlined growing enthusiasm that the path toward profitable growth was decisively more clear, and I am pleased to share with you today that Fiscal Year 2018 was indeed transformative," Gray said at the Redflex annual shareholder meeting. "The momentum we built through the latter part of last year has continued into this year, and our conviction about the prospects for strong profitable growth has increased.... We have asked for your patience, which you provided, as we worked through a difficult chapter for Redflex."

Despite the drop in revenue, Redflex cut corners to lower overhead expenses. The company also turned to investors for a cash infusion to replace the $81,426,000 the firm had lost over the past five consecutive fiscal years.

Redflex CEO Mark Talbot explained the company's intention to diversify into the broader intelligent traffic systems market to stabilize the revenue outlook. Talbot highlighted $9.7 million in "confirmed" sales for fiscal 2019, including $2.4 million worth of new speed camera tickets expected in Trotwood, Ohio.

Redflex losses multiplied after a number of cities throughout the United States, including Chicago, Illinois, decided to drop a contractor whose top managers were behind bars. Fewer contracts are up for renewal in 2019, and Karen Finley, the former head of US operations, is scheduled to be released from federal custody on December 5.

Redflex investors seem largely satisfied with the company's performance, despite the losses. A quarter of the shareholders voted against the re-election of Robert DeVincenzi and David McIntyre, but the plan for paying executives was approved without opposition. Shareholders in the past revolted at the lavish pay offered to Finley and other executives.