10/24/2018
Red Light Camera Financial Information Goes Public
American Traffic Solutions, renamed Verra Mobility, must file quarterly financial reports now that it is listed on the Nasdaq.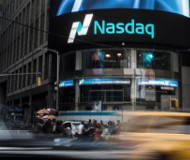 The top operator of red light cameras and speed cameras in the United States must now regularly report its income. Verra Mobility, formerly known as American Traffic Solutions (ATS), began trading on the Nasdaq last week under the symbol VRRM. Once a closely held private company, the Arizona-based automated ticketing firm must now disclose its operations to shareholders. Verra Mobility was created by the merger and acquisition fund Platinum Equity and related entities.

"We are a blank check company incorporated... and formed for the purpose of effecting a merger, capital stock exchange, asset acquisition, stock purchase, reorganization or similar business combination with one or more businesses," the new entity explained in a Securities and Exchange Commission (SEC) filing. "We have neither engaged in any operations nor generated any revenue to date. Based on our business activities, we are a 'shell company.'"

Platinum Equity, along with subsidiary Greenlight Holdings and founder Alec Gores, retain 78 percent control of Verra Mobility, according to documents filed Monday with the SEC. The new photo enforcement and tolling entity has a market capitalization of $357 million and boasts 4232 automated ticketing machines that mail out 8.5 million tickets every year, generating $140 million in income for Verra Mobility. The company holds 55 percent of the market in speed cameras, 46 percent in red light cameras and 48 percent in school bus cameras.

"Verra Mobility has a high recurring revenue business model that provides strong forward revenue visibility," the company told the SEC. "The combination of high margin products and a disciplined approach to capital expenditures allows Verra Mobility to generate strong cash flow."

In addition, Verra Mobility in March acquired Highway Toll Administration and Euro Parking Collection, which collect 165 million tolls per year creating $91.4 million in revenue. Tolling represents 39 percent of Verra Mobility's cash flow.

The highly controversial ATS PlatePass service, once limited to the rental car firms Dollar, Thrifty and Hertz, is likely to expand with Highway Toll Administration's existing deals with Avis, Budget, Enterprise, Advantage, Silvercar and Sixt. Florida's attorney general in September launched legal action against PlatePass alleging ATS has been using deceptive practices to gouge consumers with exorbitant, hidden tolling fees. The city of San Francisco filed a similar suit last year.

As a result of its acquisitions, Verra Mobility now must pay off $1 billion in long-term debt -- money that will not come out of the budget for executive salaries. Company CEO David Roberts was paid $4,552,424 last year and will receive an extra $8,171,887 from the merger. Chief financial officer Patricia Chiodo pocketed $1,956,613, plus $3,962,510. Executive vice president Vincent Brigidi enjoyed $1,519,664 in annual compensation plus $2,015,280 in cash from the merger.

Verra Mobility joins its next largest competitor, Redflex Traffic Systems, which trades on the Australian Securities Exchange under the symbol ASX and Conduent (Xerox) which trades on the New York Stock Exchange under the symbol CNDT.