5/23/2017
Motorists Sue Over Washington Traffic Camera Secrecy
Ongoing federal lawsuit seeks red light camera refunds because Lynnwood, Washington refused to publish safety data.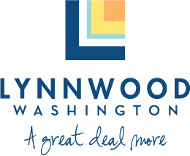 Motorists are looking to take down the photo ticketing system in Lynnwood, Washington by proving the city is violating state law. US District Court Judge Richard A. Jones earlier this month said he would first decide whether the case should be heard as a class action based on filings due by October. Attorney Jay Carlson wants refunds for the tens of thousands of vehicle owners who received a $124 ticket in the mail from one of the twelve red light cameras and four speed cameras operated by American Traffic Solutions (ATS).

"The city of Lynnwood has, for years, held drivers strictly accountable for minor violations of the law," Carlson wrote in his complaint. "But the city didn't keep up its own end of the legislative bargain which allows these cameras to operate... The city of Lynnwood should be held to the same standard of accountability that it has imposed upon tens of thousands of drivers within its jurisdiction."

The legislature ordered all jurisdictions with red light camera or speed camera programs to post annual reports regarding accidents at camera locations beginning in 2013. Lynnwood did produce the first required report, but from then on Lynnwood refused to release any data whatsoever until the original lawsuit was filed. After that, the data was quietly added to the city website. Up to $8 million in citations were issued during the two-and-a-half years that the city was out of compliance.

"This was not just a technical violation," Carlson explained. "It appears that in recent years, Lynnwood failed to even capture or collect this information so that it could be reported to the public."

The suit also alleges that several camera locations do not follow requirements set under state law. The city countered by producing a definition of "intersection" that it says meets the requirement of the statute. The city added that the lawsuit was filed by motorists who "voluntarily" paid their tickets, and as such it is too late for them to challenge the system now.

"While plaintiffs may not like the state of Washington's procedural requirements, they cannot simply ignore them," Lynnwood's attorney, Paul Correa, wrote.

The city added that the failure to release statistical data was a "technical lapse" and not worth worrying about. Moreover, the accusation the motorists were making against Lynnwood is far less serious than allegations made against New York state camera programs.

"[Plaintiffs'] claim may be helpfully contrasted with Leder v. American Traffic Solutions (view case), in which the plaintiff alleged that Nassau County had actually caused him to run a red light by shortening the time for the lights to cycle in violation of state statute," Correa wrote.

The motorists insist that if the city does not follow the prerequisites set under state law for a camera program, it lacks the authority to issue tickets.