10/14/2016
Florida Appellate Panel Considers Red Light Camera Case
Legal battle seeks to put a stop to red light camera ticketing in Orange County, Florida.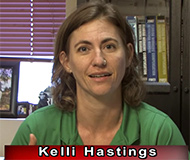 The constitutionality of red light camera administrative hearings is once again up for debate in a Florida courtroom. A three-judge panel of the Orange County Circuit Court has been briefed on the case of Steven Vincent Facella, and, according to his lawyer, Kelli B. Hastings, a ruling can come at any time.

In February, a county appellate court panel unanimously rejected the legitimacy of the red light camera ticket issued to Hastings in Orlando (view ruling). Hastings took Facella's case after noting that Orange County officials have refused to back down.

"Even though the Hastings case controls this jurisdiction, Orange County continues to operate their [red light camera program] in a manner inconsistent with the Hastings decision, and then -- using jurisdictional issues as both a sword and a shield -- blocks alleged violators from arguing the Hastings precedent," Hastings wrote.

Hastings is arguing once again that the "administrative hearings" that the county set up to hear photo ticket appeals violate due process by not informing recipients that they have a right be heard in an actual traffic court under state law.

In this case, Facella was driving at the the intersection of Winter Garden Vineland Road and Overstreet Road on November 8, 2015. Distracted by the screaming of his one-year-old child in a car seat, he entered the intersection allegedly 0.3 seconds after the light had turned red, for which American Traffic Solutions (ATS) mailed him a demand that he pay $158.

Facella went to an administrative hearing without a lawyer. The hearing officer refused to allow him to question the witnesses or cite the Hastings precedent, which held that local jurisdictions may not cede their law enforcement powers to private vendors like ATS.

Florida Attorney General Pam Bondi stepped in to defend the state red light camera law on appeal by arguing it was Facella's fault for not filing a claim in circuit court, where due process rules apply.

"The appellant's attorney claims Mr. Facella was ignorant of his choice of forums," Bondi argued. "However, even if such were true, the ignorance of a red light violator cannot legally empower a hearing officer with jurisdiction that was not given by the legislature. The statute's legislative design cannot be defeated merely because a litigant did not go to law school or get a lawyer to represent him. Ignorance of the law is no excuse."