10/6/2015
Third Guilty Plea In Redflex Red Light Camera Scandal
Redflex lobbyist admits extortion in ongoing photo ticketing scandal in Columbus and Cincinnati, Ohio.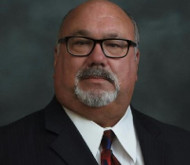 A lobbyist for Redflex Traffic Systems on Friday became the latest to fall in the ongoing federal photo enforcement corruption investigation. John P. Raphael, 60, told the US Department of Justice that he would plead guilty to arranging campaign donations from the Australian firm in return for local political support for the use of automated ticketing machines in Columbus and Cincinnati, Ohio.

In 2005, Redflex hired Raphael, one of the most prominent figures in Columbus, to lobby city hall. Rapahel leveraged his close personal ties to then-city council president (now mayoral candidate) Andrew J. Ginther to secure the red light camera and speed camera contract for Redflex. In total, $70,000 in campaign donations secured the deal that proved to be worth $10 million for Redflex. These donations were laundered through friends, family members and business contacts to prevent anyone from realizing that that donations were tied to the red light camera company.

Oddly, prosecutors decided to charge Raphael with a Hobbs Act violation for "extorting" money from Redflex, the company he worked for. In a series of emails, Raphael told former Redflex Executive Vice President Aaron M. Rosenberg that the company would have to make the campaign donations, or else it would lose the contract.

"That is, the defendant obtained and attempted to obtain the property of [Redflex] and its executives, with [Redflex's] and the executives' consent, induced by the wrongful use of fear of economic harm," Assistant US Attorney J. Michael Marous wrote in a court filing. "The defendant's actions obstructed, delayed and affected and attempted to obstruct, delay and affect, in any way and degree commerce and the movement of articles and commodities in commerce."

Ginther seized on news of the guilty plea to distance himself from the scandal. He explained that the "extortion" charge meant federal officials had found no evidence of bribery.

"It has never been about me, and it will never be about me," the mayoral candidate said at a press conference on Friday. "Today, court records have proven that's true... This was one person acting alone, there was no conspiracy."

Prosecutors secured the deal with Raphael by limiting the amount of time he would spend in jail, as the maximum penalty for his offense is twenty years in prison and a $250,000 fine. Other Redflex conspirators -- Martin O'Malley in Chicago, Illinois and former Redflex US chief Karen Finley -- used their deals to limit the potential time behind bars to no more than five years each.