3/14/2014
Philadelphia, Pennsylvania Sues ATS For Breach Of Contract
Court battle continues after red light camera company refuses to give up equipment in Philadelphia, Pennsylvania.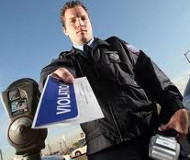 Breaking up with a red light camera company can be messy. Philadelphia, Pennsylvania believes American Traffic Solutions (ATS) is pouting over its loss of the multi-million-dollar contract to operate red light cameras in the city. Municipal officials notified the Arizona-based company two days before Christmas that they were about to award a competitor, Xerox, the right to issue automated citations once the contract was up on February 14. Philadelphia claims ATS is not living up to its contract obligations because it pulled the plug on the cameras before Xerox had a chance to set up shop, costing the city $2.8 million in lost ticket revenue.

"As described more fully in the agreement, the currently approved successor to Mulvihill [ATS] is to provide certain technical and professional services and support in connection with the red light traffic signal photo enforcement systems established at various roadway intersections within the city of Philadelphia," the city complained. "The defendants... have anticipatorily repudiated their contractual obligations during the winding down period and have threatened to, inter alia, remove equipment to prevent the authority from its statutorily delegated obligations to maintain and enforce the red light program."

The Philadelphia Parking Authority, which collects the red light camera revenue, filed a breach of contract lawsuit in the Philadelphia County Court of Common Pleas in January seeking an injunction forcing ATS to hand over control of the disputed equipment. Just before a judge was about to hold a hearing on the merits of the complaint, ATS moved to have the case transferred to a federal court.

ATS insists that it is fully cooperating with Xerox, but it also says the below-ground conduit and wiring that allows the cameras to function must remain the exclusive property of ATS. The city counters that the original contract with ATS (through Mulvihill, a company ATS later acquired) specified that the wiring would belong to the city. The city also pointed that ATS's filing of a separate lawsuit on January 29 to block Xerox from being awarded the camera contract was hardly a sign of "cooperation." A state judge refused to block the deal.

"Defendants (ATS) are improperly creating a controversy over the ownership interests and rights in the belowground assets," Philadelphia Parking Authority attorney Michael V. Tinari wrote to the court. "By doing so at the same time as the defendants allege that they are making every effort to work with the authority on the winding down period is counterintuitive and is an effort on their part to unduly and without cause interfere with the authority's effort to transition contractual services under the red light enforcement program to the vendor Xerox slated to take over such services."

US District Judge Juan R. Sanchez most recently allowed Philadelphia to withdraw a request to send the case back to state courts. The case is ongoing.