1/13/2014
Texas: Red Light Camera Company Fights Photo Ticket Referendum
American Traffic Solutions sues Cleveland, Texas to block vote on red light cameras.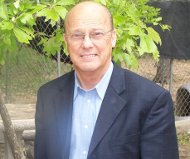 A red light camera firm is once again suing to block residents from having a say in the use of automated ticketing machines in their community. American Traffic Solutions (ATS) filed suit last month asking a Liberty County, Texas district court judge to issue a restraining order that would keep residents from voting May 10 on red light camera use.

ATS created a special purpose political action committee dubbed Keep Cleveland Safe to claim standing to sue the city. ATS lawyer Andy Taylor, who unsuccessfully tried to use the courts to keep Houston's camera program alive, now heads the litigation effort in Cleveland. Taylor's argument has not changed: The people must have no say whether ticket cameras are used.

"The city council has enacted the program because of its considered opinion that red light cameras promote the enforcement of existing traffic safety laws, which deters drivers from running red lights and reduces intersection collisions," Taylor wrote in his brief to the court. "That judgment regarding the enforcement of public safety laws cannot be subject to the whim of a popular vote."

Taylor was able to convince a federal judge to block Houston residents from voting in 2011 (view ruling), but his efforts were thwarted by the Fifth Circuit US Court of Appeals which chastised the lower court judge and nullified his ruling, allowing the vote to proceed (view order). Aubrey Vaughan, the local Tea Party activist who led the signature drive for the ballot petition, believes Texas courts must uphold democratic principles and reject the ATS attempt to preserve a lucrative business opportunity.

"The people have the right to say what is safe and what is not safe," Vaughan said in a statement. "We are talking about the American way of voting. This lawsuit is even more dangerous to our liberties than the privacy violations and legal chain of evidence failures connected with the cameras and justice."

The city council voted in August to allow the referendum to proceed, though it did not do so willingly.

"The city manager and city attorney... used every legal maneuver to keep the charter change off the ballot," Vaughan said. "The citizens had to go the extra mile to affirm that this 'vote' is a right that they are not willing to sacrifice."

Texas residents have voted to oust red light cameras every time they have appeared on the ballot, as in Dayton, Houston, Baytown, League City and College Station by margins as great as 77 percent against. The proposed charter amendment in Cleveland borrows its language from Houston.

"The city of Cleveland shall not use photographic traffic signal enforcement systems to civilly, criminally or administratively enforce any state law or city ordinance against the owner or operator of a vehicle operated in violation of a traffic control signal," the proposed charter amendment states, "nor shall it collect any money from any recipient of a notice of violation issued in whole or in part, in connection with the use of a photographic traffic signal enforcement system."