7/19/2013
Texas: Group Accuses Camera Company Of Conspiracy To Deny Vote
Emails show Sugar Land, Texas city officials colluded with photo enforcement attorney to block public access to the ballot.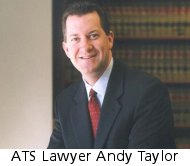 A group of anti-red light camera activists on Thursday accused American Traffic Solutions (ATS) of conspiring with the city of Sugar Land, Texas to deny citizens a chance to vote on whether to keep or ban automated ticketing machines. H. F. Van Der Grinten, known as "Captain Van," had circulated a petition and collected a sufficient number of signatures to put the issue on the ballot -- something that had local leaders very worried.

"Copies of emails from Sugar Land city officials prove undeniably that the city of Sugar Land worked hand in hand with a camera company attorney to obtain legal advice on how to reject a citizen's petition to call for a vote on the dangerous and unconstitutional red light cameras," Van Der Grinten and Baytown activist Byron Schirmbeck said in a joint statement.

The emails show that city officials began working with Andy Taylor, the attorney hired by ATS to handle Texas legal issues, before the initiative was filed. At first, officials were wary about dealing with Taylor directly.

"He is legal counsel for ATS," City Attorney Mary Ann Powell wrote in a March 6 email to the assistant city manager. "I told him he could ask you whether Mr. V ever officially tried to file a petition with us. He's sorta on our side, but remember this company ended up suing city of Houston and won millions of dollars -- i.e., he's not our friend."

Within a month, that relationship became much friendlier, and the city began reaching out to the ATS lawyer for advice.

"Our assistant city manager wanted me to direct a question to you if you don't mind," executive assistant Peggy Heinemeyer wrote in an April 5 email to Taylor. "As I have mentioned earlier in previous conversations, we have a red light camera protester and he is obtaining signatures. Would you please elaborate on the following: 'State law allows any citizen (he is not a city of Sugar Land resident -- he has a city of Sugar Land address but lives in the county) to petition to change the charter.'"

The question was designed to find a way to disqualify the citizen's ballot initiative. The city's legal director set up an in-person consultation with Taylor on April 11 to discuss the strategy in greater detail. On June 4, the city cited a several obscure charter provisions to deny the public a vote.

"It is no wonder Sugar Land officials want to 'deal' with Mr. Taylor and his client, ATS," Van der Grinten and Schirmbeck said. "They both have millions of dollars in revenue at stake if the cameras get to a public vote. Every single time Texas voters get a chance to vote on the cameras they are rejected by as much as 77 percent."

The activists are demanding that the city turn over full details on its behind-closed-doors dealings with ATS and to call a vote on the issue of red light camera enforcement.