3/5/2013
Redflex Admits Bribery Scheme in Two More Cities
Chairman of Redflex Traffic Systems warns of bribery revelations in two more US cities.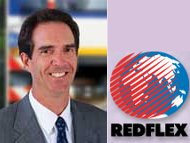 Chicago, Illinois is not be the only city where employees of Redflex Traffic Systems have bribed US officials. In a conference call with shareholders on Tuesday, the Australian photo enforcement firm's interim chairman, Michael McConnell, made the admission as he vowed to restore the "ethical compass" of Redflex.

"It's a fair question to say if this was going on in Chicago, might it have been going on somewhere else," McConnell told investors on Tuesday. "We found two other geographies that raise concern, and those investigations are considerably smaller than the one just completed. We expect that work to be done -- with a final report on all their investigative activities -- no later than the end of March."

Redflex lost the world's largest red light camera contract after a Chicago Tribune investigation revealed a Redflex lobbyist provided gifts to a Chicago contracting official in return for approval of the deal. Loss of the business in the Windy City will cost the firm 13.6 percent of its total income.

"I think we are being rightly punished given the findings that we uncovered here," McConnell said.

The law firm Sidley Austin LLP has been conducting an independent look at the ethical issues involving Redflex at a cost to the company of $2.5 million. As it proceeds, uncertainty hangs over the company which lost 20 percent of its value since trading resumed today (it had been suspended since February 27). The stock will take another blow should criminal charges be levied against the individuals involved or should sanctions be imposed by the city of Chicago's inspector general.

"We cannot estimate what kind of collateral damage may come about as a result of the conclusion of the Chicago portion of this investigation," McConnell said. "I think we'll have a better sense of that in thirty to sixty days."

The company expects to take six to nine months to fully stabilize, but it promised to keep investors up-to-date on its plans.

"What we are prepared to do in very short order -- four to five weeks from now -- is to come back to you with a commitment that reflects a profitable business model post the Chicago contract," McConnell said.

In answer to a shareholder question, Redflex declined to identify any ethical lapses at its competitors, American Traffic Solutions or Xerox (formerly Affiliated Computer Services). ACS was caught giving hockey tickets and other services to police officers in Edmonton, Canada, although criminal charges were ultimately dropped. American Traffic Solutions (ATS) regularly entertains public officials involved in red light camera business, but the airfare, lodging and wages during the event is paid for by taxpayers, not ATS. In 2010, Redflex put the police chief of Oak Ridge, Tennessee up at the Ritz-Carlton Hotel in return for his favorable testimony at a court trial two years ago.