8/27/2012
Texas: Red Light Camera Firm Sues to Block Public Vote
Australian camera firm sues to stop League City, Texas voters from ousting red light cameras.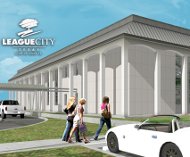 A traffic camera company on Thursday filed suit in a Galveston County, Texas courthouse to prevent voters from having a say in whether automated ticketing machines are used in League City. Following a well-established pattern, Redflex Traffic Systems, which wants the camera program to survive, filed suit against the city asking the court to block officials from going ahead with the initiative on the November 6 ballot. City officials also support the cameras.

After residents presented a legally binding petition for a ballot measure banning the cameras immediately, the city council re-wrote the measure so that, if passed, it would amend the city charter with a provision that would not ban cameras until 2014.

"Effective with the expiration of the city's contract with Redflex Traffic Systems, the deployment of photographic traffic enforcement systems, and any contracts or franchises or renewals related thereto on city public rights of way shall be prohibited," the ballot measure states.

Redflex cannot afford to have the issue go to voters as red light cameras and speed cameras have lost in 23 out of 24 times in which they have been put to a vote (view list). Because Redflex, an Australian company, does not have standing in an election lawsuit, it added League City resident Joseph C. Wheeler as a plaintiff in the case. Photo enforcement opponents point out on their League City Camera Scam website that the Redflex law firm -- Collins, O'Neal and Swofford -- did not find a concerned citizen. The firm's partner Robert Swofford asked a neighbor to sign on to the lawsuit. Swofford lives one house away from Wheeler.

The suit charges the ballot proposition is "ambiguous and misleading" because it bans all photographic enforcement systems, not just red light cameras. The firm is upset that speed cameras, school bus cameras and jaywalking cameras would also be excluded -- although speed cameras are already prohibited under state law. Redflex also claimed the wording of the measure was misleading because a vote "for" the proposition is a vote against cameras. The results in other ballot contests show there is no difference in outcome with the choices reversed, but Redflex is concerned League City residents may not understand.

"Plaintiffs assert that the language of the proposition... fails to give a voter of average intelligence sufficient and adequate fair notice of the prohibitory effect of the proposed amendment," Redflex attorney Wayne D. Collins wrote.