7/23/2012
Traffic Camera Executive Attempts to Manipulate California Vote
Supposedly fired American Traffic Solutions VP intervenes in California referendum in same way he did in Washington state.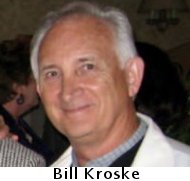 A photo enforcement company executive that supposedly was fired last year for being caught attempting to manipulate an election in Washington state has been caught trying to do the same in California. Bill Kroske was a vice president at American Traffic Solutions (ATS) until the Everett Herald newspaper exposed his efforts to work closely with the mayor of Mukilteo to block a citizen ballot initiative to ban the use of red light and speed cameras.

Kroske was also found to have posed as a Mukilteo resident in online posts he made to generate the appearance of public support for the use of automated ticketing machines. ATS insisted at the time that Kroske had been fired. Emails obtained from the city of Murrieta, California suggest otherwise. As first reported by the Riverside Press Enterprise, Kroske was still conducting business using his ATS email account, Bill.Kroske@atsol.com, in March and April of this year.

On March 27, Murrieta Police Corporal Jay Froboese emailed Kroske to let him know the city manager decided not to extend the city's red light camera contract with ATS in light of the pending referendum vote. This infuriated Kroske, who immediately contacted Murrieta Mayor Douglas R. McAllister.

"We had thought that we were in accord to help defeat the initiative in November as it is a bad policy to have for certain city decisions, such as public safety, decided by public vote," Kroske wrote. "In Washington State, we have fought this approach in the courts and at every level -- attached is the latest decision. We attempted to have a discussion on such an option for you, but could get a conference with your attorney or city manager."

Kroske referenced the lawsuit against the Mukilteo referendum that he filed using the name of a local resident to disguise ATS involvement in the suit. ATS counsel Vanessa Soriano Power even told the Washington Supreme Court that the company was not behind the suit, even though Kroske's emails from July 2011 suggest that is not true.

The same situation has cropped up in Murrieta, with ATS backing a lawsuit against a referendum effort using city resident Stephen Flynn as a front man. In a June radio interview on KFI-AM's John and Ken show, Flynn tried to explain how he became involved in the lawsuit.

"The attorneys approached me," Flynn said. "I'm not paying them."

The hosts asked Flynn if ATS was paying the bills for the high-end Sacramento-based law firm Bell, McAndrews and Hiltachk LLP which is suing the citizens who proposed the initiative.

"If they are, I'm not aware of it," Flynn replied.

Kroske's LinkedIn page still lists him as working for ATS.