1/10/2012
Washington: Man Sues After Traffic Cam Ruined Credit Rating
Vehicle owner sues Fife, Washington after undelivered red light camera ticket ruins credit rating.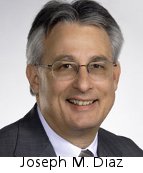 A Tacoma, Washington police lieutenant filed a lawsuit against the city of Fife on December 23 after an undelivered red light camera ruined his credit rating. On New Year's Day in 2009, a red light camera belonging to Redflex Traffic Systems of Australia photographed Anthony J. Abuan's car as it made a right-hand turn on a red light at the intersection of 54th Avenue and 20th Street.

"The driver of the plaintiff's vehicle was not stopped by any law enforcement official on January 1, 2009, and the driver was not then aware that a traffic infraction had allegedly occurred," Abuan's attorney, Joseph M. Diaz, wrote in the complaint against Fife.

Abuan does not have mail service where he lives in the rural town of Eatonville. When Redflex mailed a ticket to Abuan's residential address, the notice bounced. Abuan's car is properly registered to a post office box address with the state Department of Licensing. It was not until July 2010 when Abuan attempted to refinance his home loan that he discovered a collection agency flag had lowered his credit rating over his failure to pay the $124 ticket that was never properly delivered or served. Abuan says he deserves compensation because the negligence of Fife and Department of Licensing officials will result in continued financial harm over the next seven years.

"Throughout this entire time the defendant city of Fife failed to serve the plaintiff with any notice of the traffic infraction citation and/or an opportunity to contest the infraction, thus denying plaintiff of his substantive and procedural due process rights," Diaz wrote. "The reporting of the city of Fife traffic infraction judgment to the consumer reporting credit bureau caused the plaintiff's credit score to drop significantly causing him substantial monetary damage. The plaintiff is now disqualified from eligibility for the lowest interest rates available for such items as his 2010 home refinance loan and his requests for an extension of increased credit limits, which amounts to a taking of his property rights without due process of law."

Abuan is asking for restitution of the amount of money he lost from the higher loan interest rate plus his legal expenses.