8/15/2011
Houston, Texas Mayor Flip Flops on Red Light Cameras
Mayor of Houston, Texas relents and allows city council to vote on deactivating red light cameras.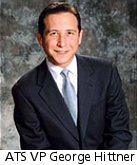 Another twist in the red light camera saga in Houston, Texas could leave photo enforcement vendor American Traffic Solutions (ATS) out in the cold. Later today US District Court Judge Lynn N. Hughes is expected to decide whether to grant ATS a restraining order that would prevent America's fourth largest city from deactivating its automated ticketing machines. Voters in November enacted a charter amendment prohibiting camera use, but Hughes personally decided to overturn their ballot choice saying the voters just "want to run red lights."

That ruling has not gone over well with the public, and Mayor Annise Parker has been feeling the heat from members of the public and the city council. Late last week Parker reversed course and scheduled a vote this Wednesday that will allow the council decide how to proceed on the issue. The sudden shift left ATS furious.

"In an unprecedented and colossal flip‐flop in position, the city's mayor has decided to invite city council to again breach its agreement with ATS by placing an agenda item on next week's council meeting to pass a resolution to turn the red light cameras off," ATS lawyer Andy Taylor wrote in a court brief filed Friday. "Should council vote to eradicate this public safety program, ATS will incur irreparable harm for which no remedy at law exists."

With seventy cameras, Houston represents one of the largest single contracts for ATS, and the permanent loss of the city would deliver a massive financial blow to the company which just last month lost the contract with America's second largest city, Los Angeles, California.

"The city of Houston's decision to turn the red light cameras off, back on, and now, most likely back off again, has negatively impacted ATS' ability to do business, including its ability to negotiate contracts in other cities for its services," ATS General Counsel George Hittner wrote. "Representatives from other cities have expressed concern to ATS personnel about the situation in Houston. ATS's employees, investors and contractors have also expressed concern about the strength of ATS' Texas customer contracts and ATS' contract obligations with third-party vendors."

Hittner is the son of Judge David Hittner, who has served alongside Hughes for the past twenty-five years. So far, Hughes has sided with Hittner in every important decision, going so far as to exclude the charter amendment sponsors from defending their initiative in court. The sponsors say one way or another those cameras will be turned off, and that ATS should let it rest.

"They poured everything they could into Houston and still lost," Citizens Against Red Light Camera spokesman Philip Owens told TheNewspaper. "They can't get over it."