12/7/2010
Missouri: Police Chief Admits Red Light Cameras Made No Difference
Police chief in Washington, Missouri admits red light cameras have not demonstrably reduced accidents.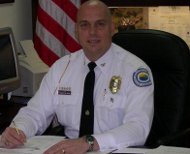 The top cop in the city of Washington, Missouri admitted last week that there is no evidence that red light cameras have made a change for the better. Police Chief Kenneth W. Hahn compiled accident information from 36 months prior to camera installation for comparison with 33 months of after data. The results were not favorable.

"It is impossible to determine if the cameras have had an obvious impact on safety since prevention is an intangible outcome; in other words we don't know if we prevented an accident or not because it didn't happen," Hahn wrote. "We can only look at the raw data and if the impact is significant, then it is an obvious result. Provided the next three months of anticipated accidents are included for an accurate comparison, it is my opinion the three year red light camera program has had little, if any, impact on the overall safety of the two intersections."

According to the available figures, there were an average of 4.75 accidents per month from 2005 to 2007, prior to camera installation. After cameras were installed, the monthly rate became 4.70 per month -- a statistically insignificant drop of .05 per month during a period of historically low accident rates nationwide. Accident levels in 2006, without cameras, were significantly lower than accidents in 2008, 2009 and for the first 9 months of 2010.

"Contrary to some public opinion that we are in it for the money, the city has generated minimum net revenue from the red light cameras in the nearly three years of its existence," Hahn wrote. "Some cities do, but not Washington."

To date, the program has generated $481,454.50 in revenue. Of this amount, the private vendor in charge of the program has pocketed $363,187.50, leaving the city $118,267 out of which it claimed $112,331.50 in court costs. Former city Councilman Guy Midkiff cited the latest collision data and called on the current council to drop the program which he estimates will cost residents another $50,000 before the contract with ATS expires in March.

"I find it unfortunate that some of the citizens that actually believe these cameras improve intersection safety reached this erroneous conclusion by reading local media where red light cameras were portrayed as a 'magic bullet' for safety," wrote Midkiff. "They are not and science has proven my point time and time again. Just because it is in ink, doesn't make it so."

Red light cameras came to Washington in 2008 primarily as a result of the lobbying effort of Ron Battelle, retired chief of the St. Louis County Police Department, as reported by the Riverfront Times. Hahn and Battelle sit together on the board of directors of the law enforcement charity group BackStoppers.