Related News
Brentwood, Maryland Hides Speed Camera Errors
DC Inspector General Blasts City Over Bogus Camera Tickets
California: Court Slams Cops Over Bogus Camera Stop
California Man Sues Insurance Agency Over Camera Ticket Points
Ireland: Whistleblower Exposes Faulty Speed Camera Equipment
View Main Topics:


Subscribe via RSS or E-Mail
Back To Front Page
3/10/2010
Texas: Short Yellow Brings $130,500 In Red Light Camera Refunds
League City, Texas refunds 1740 red light camera tickets after being caught with illegally short yellow times.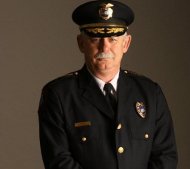 League City, Texas has lost $130,500 in red light camera ticket refunds and cancellations after a local motorist discovered the city had been ignoring state law. Byron Schirmbeck drives through the intersection of Interstate 45 and FM 518 every day on the way to work. He noticed the amount of yellow time given to motorists seemed a bit on the short side, so he decided to check. Armed with a stopwatch, Schirmbeck clocked the interval between the green and red lights at just four seconds -- 0.7 seconds shorter than the minimum required under Texas Department of Transportation (TxDOT) regulations at an intersection with a posted 50 MPH speed limit.

A study by the Texas Transportation Institute found that violations jumped 110 percent when yellow light timing was reduced by one second under the bare minimum amount (view study). Conversely, the addition of one second beyond the bare minimum yielded a 40 percent collision reduction. The doubling of violations, and revenue, is what attracted Australia's Redflex Traffic Systems, which runs the photo enforcement program, to the intersection.

"The camera company installed cameras here like they have done elsewhere where they knew they could take advantage of the poor engineering and short yellow change intervals," Schirmbeck told TheNewspaper. "Instead of fixing the problem and seeing what effect that has they choose to profit from a dangerous situation."

Schirmbeck was impressed by the honest and swift response of Chief Michael Jez to his emailed complaint. Jez immediately called in Redflex and TxDOT to investigate. After TxDOT agreed with Schirmbeck, Jez ordered the refund or cancellation of every ticket issued between October 1 and March 4 while the light should have been yellow -- a total of 1740 tickets worth $130,500. Schirmbeck was less impressed by the lack of oversight that led to the problem in the first place.

"The questions are still there, why was the light so low for so long?" Schirmbeck asked. "League city said the timing was the same as when the cameras went up. Where were the engineering studies that should have identified the problem? With the camera company, the city and TxDOT all looking at the intersection why didn't someone catch it?"

Schirmbeck lives in Baytown where he is leading the charge to get a referendum on the ballot to ban red light cameras. He has also caught Baytown shortening the duration of yellow lights at camera intersections. Unlike League City, however, Baytown's actions have been deliberate.

"[Baytown] claims that since paying a ticket is an admission of guilt they are not legally able to refund tickets," Schirmbeck said. "Clearly League City does not agree with this opinion. Why is it that in just a couple of weeks League city can correct short yellow timing, issue refunds and dismissing other tickets prompted by someone who isn't even a League city resident but Baytown can't do the same?"