5/31/2007
Texas Legislature Puts the Squeeze on Red Light Cameras
The Texas state legislature enacted legislation to cut the profit incentive from red light cameras by half.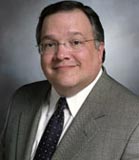 The Texas state legislature on Tuesday transmitted legislation for the signature of Governor Rick Perry (R) that would, if approved, cut in half the abilities of cities to profit from the use of red light cameras. On Sunday, the House voted 135-7 to adopt the measure after unanimous assent had been given in the Senate on the previous day. State Senator John J. Carona (R-Dallas), head of the Transportation and Homeland Security panel, had introduced the measure last November.
The legislation's most prominent feature is a requirement that one-half of all profit from intersection ticketing systems be deposited in a state trauma fund. It also limits the ability of cities to spend their remaining cut on anything other than: "traffic safety programs, including pedestrian safety programs, public safety programs, intersection improvements, and traffic enforcement." Any city failing to pay the correct amount into the trauma fund faces the loss of all profit from the system as a penalty.
The legislation will also put the brakes on cities like Frisco, a Dallas suburb which has been charging up to $200 for red light camera tickets. No city will be allowed to charge more than $75 for an alleged violation and the late payment fee is limited to $25.
The new legislation also makes a number of changes to the rules governing tickets issued for offenses such as driving without a front license plate, burnt-out tail light or an expired registration sticker. Under the new rules, cited motorists will be able to escape the ticket as long as the defect is remedied and a $10 fee paid. It also eliminates the punishment of imprisonment for using a license plate frame, fixing a problem created by the Texas Appeals Court in February (
read opinion
) and allows motorists to escape severe punishment for forgetting a driver's license at home. It also removes similarly severe punishment from those who have had surgery to correct their eyesight yet drive with a license requiring them to wear corrective lenses.
Article Excerpt:
H.B. No. 1623
AN ACT
relating to certain offenses, fees, and penalties imposed for operating a motor vehicle or vessel in violation of law and to the use of the money collected.

BE IT ENACTED BY THE LEGISLATURE OF THE STATE OF TEXAS:
SECTION 1. Section 502.404, Transportation Code, is amended by adding Subsections (f) and (g) to read as follows:

(f) A court may dismiss a charge brought under Subsection (a) if the defendant:
(1) remedies the defect before the defendant's first court appearance; and
(2) pays an administrative fee not to exceed $10.

(g) A court may dismiss a charge brought under Subsection (b) if the defendant:
(1) shows that:
(A) the passenger car or commercial motor vehicle was issued a registration insignia by the department that establishes that the vehicle was registered for the period during which the offense was committed; and

(B) the registration insignia described in Paragraph (A) was attached to the passenger car or commercial motor vehicle before the defendant's first court appearance; and
(2) pays an administrative fee not to exceed $10.

SECTION 2. Section 502.407(b), Transportation Code, is amended to read as follows:
(b) A justice of the peace or municipal court judge having jurisdiction of the offense may:
(1) dismiss a charge of driving with an expired motor vehicle registration if the defendant:
(A) remedies the defect not later than the 20th [10th] working day after the date of the offense or before the defendant's first court appearance date, whichever is later; and
(B) establishes that the fee prescribed by Section 502.176 has been paid; and
(2) assess an administrative fee not to exceed $10 when the charge is dismissed.

SECTION 3. Section 502.409, Transportation Code, is amended by adding Subsection (c) to read as follows:
(c) A court may dismiss a charge brought under Subsection (a)(3), (5), (6), or (7) if the defendant:
(1) remedies the defect before the defendant's first court appearance; and
(2) pays an administrative fee not to exceed $10.

SECTION 4. Section 521.025, Transportation Code, is amended by adding Subsection (f) to read as follows:
(f) The court may assess a defendant an administrative fee not to exceed $10 if a charge under this section is dismissed because of the defense listed under Subsection (d).
SECTION 5. Section 521.026, Transportation Code, is amended to read as follows:

Sec. 521.026. DISMISSAL OF EXPIRED LICENSE CHARGE. (a) A judge may dismiss a charge of driving with an expired license if the
defendant remedies this defect within 20 working days or before the defendant's first court appearance date, whichever is later.

(b) The judge may assess the defendant an administrative fee not to exceed $20 when the charge of driving with an expired driver's license is dismissed under Subsection (a).

SECTION 6. Section 521.054, Transportation Code, is amended by adding Subsection (d) to read as follows:

(d) A court may dismiss a charge for a violation of this section if the defendant remedies the defect not later than the 20th working day after the date of the offense and pays an administrative fee not to exceed $20. The court may waive the administrative fee if the waiver is in the interest of justice.

SECTION 7. Section 521.221, Transportation Code, is amended by adding Subsection (d) to read as follows:

(d) A court may dismiss a charge for a violation of this section if:

(1) the restriction or endorsement was imposed:
(A) because of a physical condition that was surgically or otherwise medically corrected before the date of the offense; or
(B) in error and that fact is established by the defendant;

(2) the department removes the restriction or endorsement before the defendant's first court appearance; and
(3) the defendant pays an administrative fee not to exceed $10.

SECTION 8. Section 521.457, Transportation Code, is amended by amending Subsections (e) and (f) and adding Subsection (f-1) to read as follows:
(e) Except as provided by Subsections (f) and (f-1), an offense under this section is a Class C misdemeanor
(f) If it is shown on the trial of an offense under this section that the person has previously been convicted of an offense under this section or an offense under Section 601.371(a), as that law existed before September 1, 2003, the offense is a Class B misdemeanor.
(f-1) If it is shown on the trial of an offense under this section that the license of the person has previously been suspended as the result of an offense involving the operation of a motor vehicle while intoxicated, the offense is a Class B misdemeanor.

SECTION 9. Subchapter D, Chapter 542, Transportation Code, is amended by adding Sections 542.405 and 542.406 to read as follows:
Sec. 542.405. AMOUNT OF CIVIL PENALTY; LATE PAYMENT PENALTY. If a local authority enacts an ordinance to enforce compliance with the instructions of a traffic-control signal by the imposition of a civil or administrative penalty, the amount of:
(1) the civil or administrative penalty may not exceed $75; and
(2) a late payment penalty may not exceed $25.

Sec. 542.406. DEPOSIT OF REVENUE FROM CERTAIN TRAFFIC PENALTIES.

(a) In this section, "photographic traffic signal enforcement system" means a system that:
(1) consists of a camera system and vehicle sensor installed to exclusively work in conjunction with an electrically operated traffic-control signal;
(2) is capable of producing one or more recorded photographic or digital images that depict the license plate attached to the front or the rear of a motor vehicle that is not operated in compliance with the instructions of the traffic-control signal; and
(3) is designed to enforce compliance with the instructions of the traffic-control signal by imposition of a civil or administrative penalty against the owner of the motor vehicle.
(b) This section applies only to a civil or administrative penalty imposed on the owner of a motor vehicle by a local authority that operates or contracts for the operation of a photographic traffic signal enforcement system with respect to a highway under its jurisdiction or that operates or contracts for the operation of any other type of electronic traffic law enforcement system consisting of a camera system that automatically produces one or more recorded photographs or digital images of the license plate on a motor vehicle or the operator of a motor vehicle.
(c) Not later than the 60th day after the end of a local authority's fiscal year, after deducting amounts the local authority is authorized by Subsection (d) to retain, the local authority shall:
(1) send 50 percent of the revenue derived from civil or administrative penalties collected by the local authority under this section to the comptroller for deposit to the credit of the regional trauma account established under Section 782.002, Health and Safety Code; and
(2) deposit the remainder of the revenue in a special account in the local authority's treasury that may be used only to fund traffic safety programs, including pedestrian safety programs, public safety programs, intersection improvements, and traffic enforcement.

(d) A local authority may retain an amount necessary to cover the costs of:
(1) purchasing or leasing equipment that is part of or used in connection with the photographic traffic signal enforcement system in the local authority;
(2) installing the photographic traffic signal enforcement system at sites in the local authority, including the costs of installing cameras, flashes, computer equipment, loop sensors, detectors, utility lines, data lines, poles and mounts, networking equipment, and associated labor costs;
(3) operating the photographic traffic signal enforcement system in the local authority, including the costs of creating, distributing, and delivering violation notices, review of violations conducted by employees of the local authority, the processing of fine payments and collections, and the costs associated with administrative adjudications and appeals; and
(4) maintaining the general upkeep and functioning of the photographic traffic signal enforcement system.

(e) Chapter 133, Local Government Code, applies to fee revenue described by Subsection (c)(1).
(f) If under Section 133.059, Local Government Code, the comptroller conducts an audit of a local authority and determines that the local authority retained more than the amounts authorized by this section or failed to deposit amounts as required by this section, the comptroller may impose a penalty on the local authority equal to twice the amount the local authority:
(1) retained in excess of the amount authorized by this section; or
(2) failed to deposit as required by this section.

SECTION 10. Section 547.004, Transportation Code, is amended by adding Subsections (c) and (d) to read as follows:
(c) A court may dismiss a charge brought under this section if the defendant:
(1) remedies the defect before the defendant's first court appearance; and
(2) pays an administrative fee not to exceed $10.

(d) Subsection (c) does not apply to an offense involving a commercial motor vehicle.

SECTION 11. Section 548.605(b), Transportation Code, is amended to read as follows:
(b) The court shall:
(1) dismiss a charge of driving with an expired inspection certificate if:

(A) the defendant remedies the defect within 20 working days or before the defendant's first court appearance date, whichever is later; and
(B) the inspection certificate has not been expired for more than 60 days; and
(2) assess an administrative fee not to exceed $20 when the charge of driving with an expired inspection certificate has been remedied.

SECTION 12. Section 31.127, Parks and Wildlife Code, is amended by amending Subsection (c) and adding Subsection (f) to read as follows:

(c) Except as provided by Subsection (f), a person who operates a vessel in violation of Section 31.021(b) or 31.095 commits an offense punishable by a fine of not less than $100 or more than $500.

(f) A court may dismiss a charge of operating a vessel with an expired certificate of number under Section 31.021 if:
(1) the defendant remedies the defect not later than the 10th working day after the date of the offense and pays an administrative fee not to exceed $10; and
(2) the certificate of number has not been expired for more than 60 days.

SECTION 13. Section 133.004, Local Government Code, is amended to read as follows:
Sec. 133.004. CIVIL FEES. This chapter applies to the following civil fees:
(1) the consolidated fee on filing in district court imposed under Section 133.151;
(2) the filing fee in district court for basic civil legal services for indigents imposed under Section 133.152;
(3) the filing fee in courts other than district court for basic civil legal services for indigents imposed under Section 133.153;
(4) the filing fees for the judicial fund imposed in certain statutory county courts under Section 51.702, Government Code;
(5) the filing fees for the judicial fund imposed in certain county courts under Section 51.703, Government Code;
(6) the filing fees for the judicial fund imposed in certain statutory probate courts under Section 51.704, Government Code;
(7) fees collected under Section 118.015;
(8) marriage license fees for the family trust fund collected under Section 118.018;
(9) marriage license or declaration of informal marriage fees for the child abuse and neglect prevention trust fund account collected under Section 118.022;
(10) the filing fee for the judicial fund imposed in district court, statutory county court, and county court under Section 133.154; and
(11) the portion of the civil or administrative penalty described by Section 542.406(c)(1), Transportation Code, imposed by a local authority to enforce compliance with the instructions of a traffic-control signal.

SECTION 14. Subtitle B, Title 9, Health and Safety Code, is amended by adding Chapter 782 to read as follows:

CHAPTER 782. REGIONAL EMERGENCY MEDICAL SERVICES
Sec. 782.001. DEFINITIONS. In this chapter:
(1) "Commission" means the Health and Human Services Commission.
(2) "Commissioner" means the executive commissioner of the Health and Human Services Commission.
Sec. 782.002. REGIONAL TRAUMA ACCOUNT. (a) The regional trauma account is created as a dedicated account in the general revenue fund of the state treasury. Money in the account may be appropriated only to the commission to make distributions as provided by Section 782.003.
(b) The account is composed of money deposited to the credit of the account under Section 542.406, Transportation Code, and the earnings of the account.
(c) Sections 403.095 and 404.071, Government Code, do not apply to the account.

Sec. 782.003. PAYMENTS FROM THE REGIONAL TRAUMA ACCOUNT.
(a) The commissioner shall use money appropriated from the regional trauma account established under Section 782.002 to fund uncompensated care of designated trauma facilities and county and regional emergency medical services located in the area served by the trauma service area regional advisory council that serves the local authority submitting money under Section 542.406, Transportation Code.
(b) In any fiscal year, the commissioner shall use:
(1) 96 percent of the money appropriated from the account to fund a portion of the uncompensated trauma care provided at facilities designated as state trauma facilities by the Department of State Health Services;
(2) two percent of the money appropriated from the account for county and regional emergency medical services;
(3) one percent of the money appropriated from the account for distribution to the 22 trauma service area regional advisory councils; and
(4) one percent of the money appropriated from the account to fund administrative costs of the commission.
(c) The money under Subsection (b) shall be distributed in proportion to the amount deposited to the account from the local authority.
SECTION 15. Section 542.406, Transportation Code, as added by this Act, and Section 782.002, Health and Safety Code, as added by this Act, apply to revenue received by a local authority unit of this state from the imposition of a civil or administrative penalty on or after the effective date of this Act, regardless of whether the penalty was imposed before, on, or after the effective date of this Act.
SECTION 16. Not later than December 1, 2007, the executive commissioner of the Health and Human Services Commission shall adopt rules to implement Chapter 782, Health and Safety Code, as added by this Act.
SECTION 17. (a) The changes in law made by this Act apply only to an offense committed on or after the effective date of this Act. For the purposes of this section, an offense is committed before the effective date of this Act if any element of the offense occurs before that date.
(b) An offense committed before the effective date of this Act is governed by the law in effect when the offense was committed, and the former law is continued in effect for that purpose.
SECTION 18. (a) Except as provided by Subsection (b) of this section, this Act takes effect September 1, 2007.
(b) Sections 9, 13, 14, 15, and 16 of this Act take effect only if Senate Bill No. 1119, Acts of the 80th Legislature, Regular Session, 2007, is enacted and becomes law.


______________________________ ______________________________
President of the Senate Speaker of the House


I certify that H.B. No. 1623 was passed by the House on April
23, 2007, by the following vote: Yeas 140, Nays 0, 2 present, not
voting; that the House refused to concur in Senate amendments to
H.B. No. 1623 on May 17, 2007, and requested the appointment of a
conference committee to consider the differences between the two
houses; and that the House adopted the conference committee report
on H.B. No. 1623 on May 27, 2007, by the following vote: Yeas 135,
Nays 7, 2 present, not voting.

______________________________
Chief Clerk of the House

I certify that H.B. No. 1623 was passed by the Senate, with
amendments, on May 15, 2007, by the following vote: Yeas 30, Nays
0; at the request of the House, the Senate appointed a conference
committee to consider the differences between the two houses; and
that the Senate adopted the conference committee report on H.B. No.
1623 on May 26, 2007, by the following vote: Yeas 30, Nays 0.

______________________________
Secretary of the Senate