5/13/2005
Setbacks for AZ, TX Camera Bans
Measures to ban camera enforcement in Texas and Arizona blocked despite support of a majority of legislators.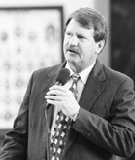 Legislation that would ban photo radar on Arizona freeways and red light cameras in Texas have hit roadblocks, despite the support of a majority of state legislators. Yesterday in the Texas Senate, Sen. Mike Jackson, (R-La Porte) moved to suspend the regular order and pass the legislation -- a parliamentary move to speed consideration of the bill that requires the support of two-thirds. With 16 votes in favor and 14 against (with one abstention), supporters of the ban now know that they have the votes to pass the bill if they can bring it to a vote before the legislature adjourns for the year. Although the bill already passed the House with a 113-23 vote, House members attached the measure to a transportation bill on Wednesday in the hopes it would receive a simple majority vote in the Senate.

In the Arizona state legislature, SB 1164 (bill text) would ban the use of photo radar on freeways. In March, the bill passed the Senate 18-12, but the bill failed a second and likely final vote on reconsideration in the House. Although it consistently obtained a plurality of 29 votes in its favor, Arizona House rules require 31 votes for passage. The votes were 29-26 on April 28, 29-28 on May 3. With passage of the bill unlikely, the city of Scottsdale is moving forward with its photo radar plans. It would join Illinois as the only states using the technology on major freeways.