2/16/2005
Legislative Roundup: Five States Challenge Camera Enforcement
Recent actions likely to eliminate red light cameras used in 19 cities.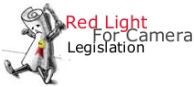 Red light camera programs in at least 19 cities across the country are likely to be shut down this year following actions taken by courts and legislatures in the past two weeks.

State legislatures threaten programs in Virginia, where 7 cities use the technology; Texas, where one city uses stoplight cameras; and Utah, where there are no cameras, but a strong push to install them. The courts threaten the programs in eleven North Carolina cities and could prompt significant refunds for ticketed drivers in California, where 39 cities use the technology.

Following a state Dept. of Transportation study showing red light cameras increased overall injury accidents, a Virginia House of Delegates committee killed legislation required to continue camera usage in the state by a 15-6 vote.

A Texas House committee voted 4-2 on Tuesday to stop the city of Houston from plans to install red light cameras. The legislation would likely require the city of Garland to remove its camera program.

Utah also voted yesterday to turn aside attempts to revive the speed camera program that the state rejected in 1996. Insurance company advocates and local officials brought accident victims to the state house in an attempt to convince legislators to allow the programs.

In North Carolina, a judge ruled Tuesday that the state constitution requires 90 percent of camera proceeds to be dedicated to the school system. Currently most of that money is given to a private contractor. This ruling will cost the city of High Point $1.3 million, and if upheld will lead to removal of cameras from all eleven North Carolina jurisdictions where they are used. A 2004 North Carolina study also found camera use increased accidents.

Finally, in California a Superior Court appeals judge ruled last Friday that a red light camera ticket wasn't valid if the city failed to provide 30 days notice that the intersection where the citation was issued had a camera. The city of Costa Mesa has already refunded $250,000 to motorists wrongly ticketed. Motorists in other cities could mount similar challenges to their tickets under the same statewide law.