Article from: www.thenewspaper.com/news/46/4686.asp


4/28/2015
Florida Town Sues Red Light Camera Vendor
Brooksville, Florida files a lawsuit after red light camera vendor refuses to wind down operations.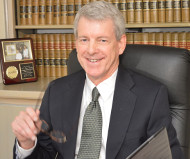 Getting out of a red light camera contract can be difficult. Officials in Brooksville, Florida found this to be the case after a looming voter revolt encouraged the city council to scale back the automated ticketing program. Even though a local judge's intervention to blocked a citizen-led referendum on the cameras, the city last week decided that it had to file a lawsuit against Sensys, a Swedish-controlled camera vendor, to bring automated ticketing to an end.

In July 2013, Hernando County commissioners threatened to rein in Brooksville's cameras by proposing a county-wide ballot measure to ban red light cameras. Although the vote did not take place, Brooksville city leaders realized that they had to scale back. On April 11, 2014, Brooksville's attorney, Clifford A. Taylor, sent Sensys a letter explaining the city's new stance.

"The city council agreed to allow the contract with Sensys to proceed pursuant to its current terms and conditions with regard to the existing camera systems," Taylor wrote. "However, the city council instructed this firm to notify Sensys that it does not want Sensys to install any additional camera systems at this time."

Brooksville's contract with Sensys made room for "up to twenty" cameras, but only sixteen have been installed. Sensys maintains that it is owed $40,000 for the work it had done to prepare for the expected installation of the extra four cameras.

"The [Florida Department of Transportation] permit process is time consuming and expensive," Sensys US chief Carlos E. Lofstedt wrote in his reply to Taylor. "The process comprises site studies, multiple site visits, site design, conduit and utility service marking, engineering drawings, engineer application submission, and personnel time. This work, done at the express request of Brooksville, amounts to slightly more than $10,000 per site."

Brooksville expected its three-year contract would expire in December 2015 and the cameras would go away, but Sensys had other ideas. The contract was designed to automatically renew whenever a new camera was "installed and operational." The last camera to be installed was put in place in December 2012, but Sensys asserts its efforts to obtain permits were sufficient to extend the contract term.

"Inasmuch as Sensys completed 100 percent of the work necessary to install four new traffic infraction detectors and was ready to commence final installation when it received the city's notice not to proceed in April 2014," Lofstedt wrote in a letter to the city earlier this month. "Accordingly, our contract's natural termination is April 2017. Thus, the council's vote not to renew the contract results in a program termination on or about April 2017 and not December 2015."

Because Brooksville is not interested in waiting another two and a half years to wind down the photo ticketing program, it asked the Hernando County circuit court to resolve the issue.

"The parties are unsure of their rights and obligations under the contract and seek a declaration of rights by this court," Taylor wrote in his complaint.